SaaS Design, Development & Hosting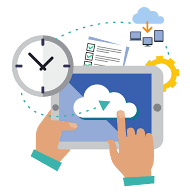 Software as a Service (SaaS)
Design, Development, Integration & Hosting of your SaaS Requirements.
Software Maintenance, Reporting & Update Support
24/7 On-Line Secure Server Access both both Administrators and Clients.
eFMLA is a progressive customer-centered organization, established in 2009, to enable employers to fully and easily comply with the federal Family and Medical Leave Act of 1993. eFMLA provides online services to facilitate FMLA administration and management with user-friendly tools.
EarthServe is a free online resource database for those people who are interested in improving themselves and the environment. This website provides free access to a database of organizations, research and support groups who aspire to this goal.
QuikChow, provides sophisticated yet easy-to-use online ordering apps and websites to restaurants across the North America.